So you know I talk travel and money so let's get into this free coin…Ebates! My lovely friend Brystle and I consistently let each other know about how to save and make money and to be honest, when she first put me on to Ebates I said what you all are probably  thinking… "You mean the company with those cheesy commercials? Isn't that a scam?"
No, it's not.
And if you shop online (in some cases, even in stores) or book travel without an Ebates account, you are literally leaving money on the table.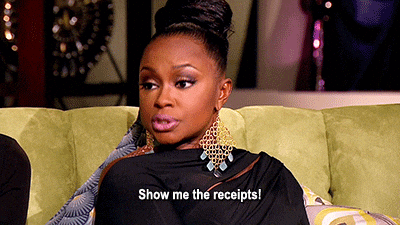 Okay…sure.
I joined Ebates in December of 2016 and that's right…I've earned close to $600 for clicking links.
How does it work?
Ebates gets a commission from stores when you make a purchase and shares it with you. First, register and make an account.
Follow my referral link for a $10 cash bonus!
The very important key is to always find the store on ebates.com prior to making your purchase. Then you just shop normally on the store site. Once the purchase is qualified, you'll earn Cash Back! Even better—you can get a PayPal payment. This worked for me as I'd otherwise be posted up at my mailbox like…
So let's say I want to shop at Macy's, I simply type Macy's in the search bar:
Next I click on the store, and I'll be taken to the site after hitting "shop now". The 12% indicates how much I will earn from my purchase. That's it! You'll know you're successful if you see a message such as:
All you have to do next is count the coinage!
If you book all your travel online…you've REALLY been missing out. But that's okay, "Come here, let me coach you!"
Sites like Expedia, Orbitz, Marriott and Priceline are ALL on Ebates, with the potential to earn between 5-7% back in cash. Umm, these are vacations were talking. That's a pretty penny, here's some trips that I booked using Ebates.
Anywho, I think you get the point!
"How do you always remember to click through the site first"—I don't. There is an Ebates Cash Back Button you can download that will remind you to activate Cash Back directly at store sites!
Happy Shopping, and Earning through Ebates! 
Live footage of Kylina (my twin sister) and I as we counted our first Ebates checks!
XO,
Ki
Please follow and like us: